What do you call a coin that's up 115% over the last month and 80% over the past week?
We call that a coin on a heater, but you can also call it Dogecoin (DOGE).
Don't worry; you didn't wake up in 2021. However, the catalyst behind Doge's trip to the moon is a familiar one.
The Elon Pump
If you've been anywhere near the internet – or society for that matter – over the last week, then you know that Elon Musk has formally taken control of Twitter, and as a result, control over the internet's attention.
And if you're a seasoned crypto investor, then you also know that Elon is a big fan of Dogecoin and has pumped it in the past.
Put two and two together, and you have this tweet…
Resulting in this chart…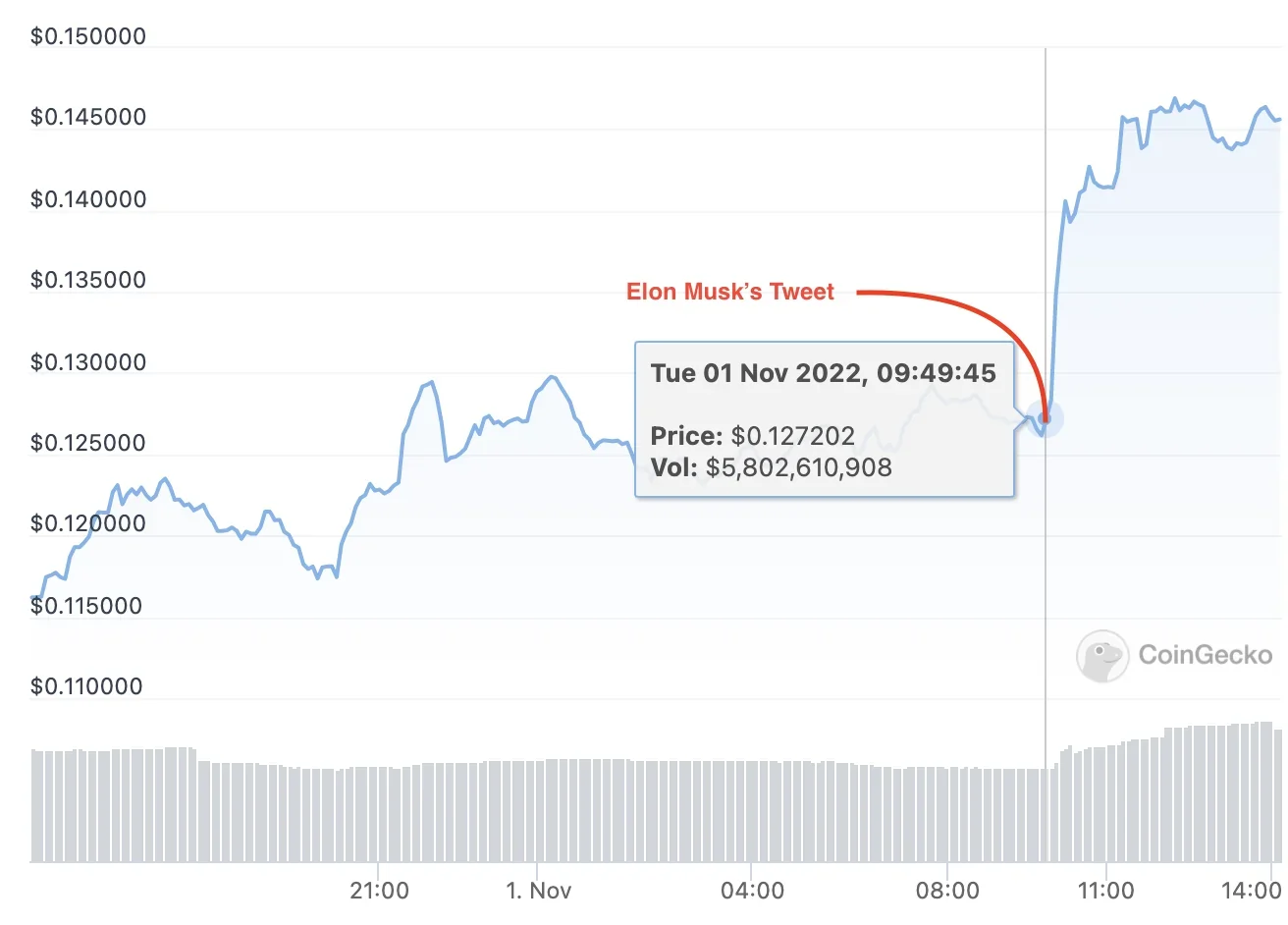 Why would we expect anything less?
What Should You Do About It?
Honestly, this is a tough call.
Elon definitely has a lot of eyeballs on him right now. If he announces DOGE as the official currency of Twitter, for example, Dogecoin could actually continue its upward performance. We've seen plenty of people make investments on much weaker thesis than this.
However, as we've learned in the past, these meme coins can go down just as fast as they go up.
As the 8th largest token by market cap, Dogecoin is no small coin, but that doesn't mean there isn't an upside.
At the end of the day, you have to ask yourself, are you in crypto for short-term gains? Or are you in crypto for a more fundamental nature?
Invest accordingly…
Related: ​You will soon be able to buy, sell, and display NFTs directly through tweets